Martin Truex Jr's NASCAR title with Furniture Row Racing gives small teams "a shot in the arm" towards overhauling the leading outfits in the next decade, says Front Row Motorsports.
Martin Truex Jr dominated the 2017 NASCAR Cup season to take his first title, having held off Joe Gibbs Racing's Kyle Busch at Homestead.
Prior to 2017, Furniture Row's best championship result in the series was fourth in '15, also scored by Truex.
The last team to win its first Cup title was Penske in 2012, while Stewart-Haas Racing won its maiden crown the year before.
Front Row has won two Cup races since 2011 and driver David Ragan said NASCAR is weighted against start-up teams.
"It is a long hard process to turn from a start-up team into a race winning team, which Front Row has [done], to be a consistent contender for top-10 and top-15's," said Ragan. "That is our next goal.
"We are up against Penske and Hendrick and [Richard Childress Racing] and Roush Fenway that have been around the sport for 25, 30, 35 years.
"Front Row has only been a full-time team for nine seasons and I am embracing working with Bob Jenkins and our group to try to get better."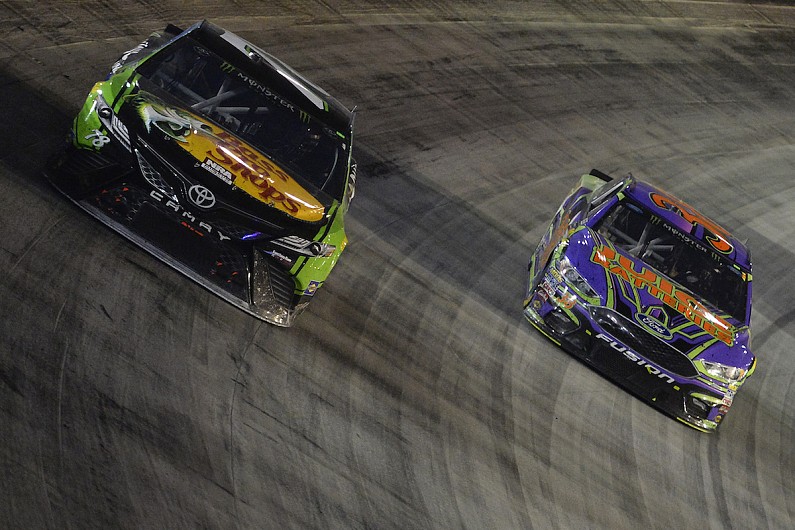 But Ragan believes that Truex's championship-winning season proves that smaller teams can overhaul NASCAR's traditional leading names with time.
"I think what Furniture Row Motorsports did last year is kind of a shot in the arm to some of these smaller, newer teams in the last 10 years," said Ragan.
"As the tides continue to turn in our sport that over the next 10 years, I think Furniture Row, JTG [Daugherty Racing], Front Row, Stewart-Haas Racing – some of the newer teams in our sport – will take the place from some of these more established teams.
"I don't know how or when that is going to happen but our sport has always had that turnover every 20-25 years and I think in the next 10 years you are going to have some more turnover."